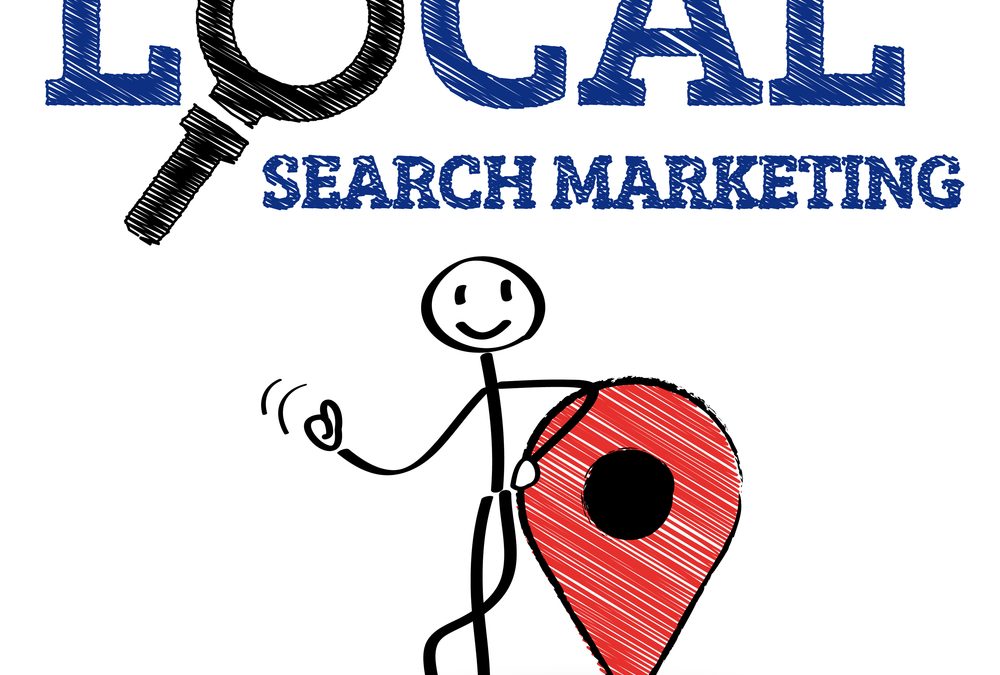 The power of local internet marketing
Utilizing local internet marketing search engine optimization (SEO) can be a powerful way to increase traffic to your site from outside of your local area.  Local SEO is a way of getting Google to rank your site for certain search terms and keywords, but it can also be a great way to increase traffic to your site from anywhere in the world. This is despite the fact that you are not ranking for these search terms and keywords in most places, especially if you are trying to rank for them with a local business page.
One reason why local SEO can be so beneficial is because Google may choose two or three different locations (for example, cities) where it ranks sites differently. This means that when you are using local SEO, you could get the benefit of all three rankings: Local, Regional, National if you optimize your site in a way to focus on local seo as well as general seo.
When using local SEO, an important thing to do is use the right keywords on your website and make sure that they have high relevance for what you sell or have a link back to your website. You don't want to just put generic terms on there like 'best' or 'top' or 'product reviews' as these would not help much and would actually interfere with Google's ranking algorithms.
There are a number of ways that you can optimize your site for local search, including adding your business to local directories, optimizing your website's title and meta descriptions for local searches, and using local keywords in your content. As well, understanding how to generalize your site in terms of overall seo can be powerful to assist you in acquiring traffic from all over the world.
Local search engines are trying to match you with people who are looking for what you sell. If your local search strategy is not working for you, it can be a problem.
Don't be afraid to try out a few different things, and learn from your mistakes. You want to make sure that your local search marketing is as effective as possible and that it works for you. When a search engine finds your website, there is no guarantee that it will always give you the best score of any other site in its rankings. Understanding how to best optimize your site is both an art and a science and can take many years for study and practice for sure. If you do not want to dot his on your own, fortunately you have companies like ours that specialize in helping you achieve this quickly and affordably.
Local internet marketing also depends on more than just being able to rank high in Google Searches. It's also useful if you are using an ad network to drive traffic to your site, such as Adsense or Google Adwords.
If you're looking for ways to increase sales, or simply a way to get more customers all over the world using your products and services, local internet marketing can be a great option to help you get noticed more quickly. Even though local internet marketing is generally where you are able to target customers who are nearby – either in your own area or in an area which is close by to your customer base, having good ranking results in the search engines for relevant searches can mean you get shown even to people outside of your local area.
You can also use social media platforms like Facebook, Twitter, Linkedin and Instagram to target customers and drive traffic back to your website/business.
You could not only target the people in your local area but also those who live far away from it too. For example: if you want online traffic from California, then go ahead and target those living there too. This is where social media platforms and advertising platforms like Google and Bing Pay Per Click can be used very effectively.
Local Search Engine Optimization (SEO) is the best way to start spreading your brand in the local area. It involves targeting local searches in a very organic way, without interrupting user flow or disrupting the flow of information.
Some tips for implementing local search engine optimization:
* Go to Google Search Console and search for your local keywords.
* Find out which keywords are the most relevant to your business.
* Find out what other sites like yours are doing with the keywords you want to target.
* Test out how much traffic you can expect from a particular keyword and make changes accordingly.
* Use Google Adwords campaigns by targeting specific Google ad words or by adding your own custom keyword phrases. This will help you acquire more traffic from specific terms in a very focused manner. As an additional tip, consider using paid advertising when looking for new keywords to target.
Local internet marketing is not just about search engine optimization. It also has to do with building relationships with your customers and engaging them, through sharing local information, products, services and events.
What can you do to improve your chances of getting more customers in your local area? Here are some common mistakes that people make with online marketing:
Be too general or broad– trying to make things too general or broad will get you in trouble with the people who are really looking at what they want from you! Don't say "I make WiFi systems" or "I sell wireless router systems" or "I sell wireless routers here in San Francisco" unless it really fits the picture otherwise you may get a lot of traffic that is not relevant. Traffic for traffic sakes alone is not useful, you want your traffic to be as close to possible as a conversion.
Be too vague – saying something like "we have a great product and we are looking for new customers right now" or "we have a great product and we are open for business now" will get you nowhere! Make sure the wording directly relates back to what the audience wants from you!
If you want to ramp up your local marketing or seo in general and are feeling a little overwhelmed, we can help! Be sure to give us a call at 1-866-622-5710 or visit us at adtastic.com