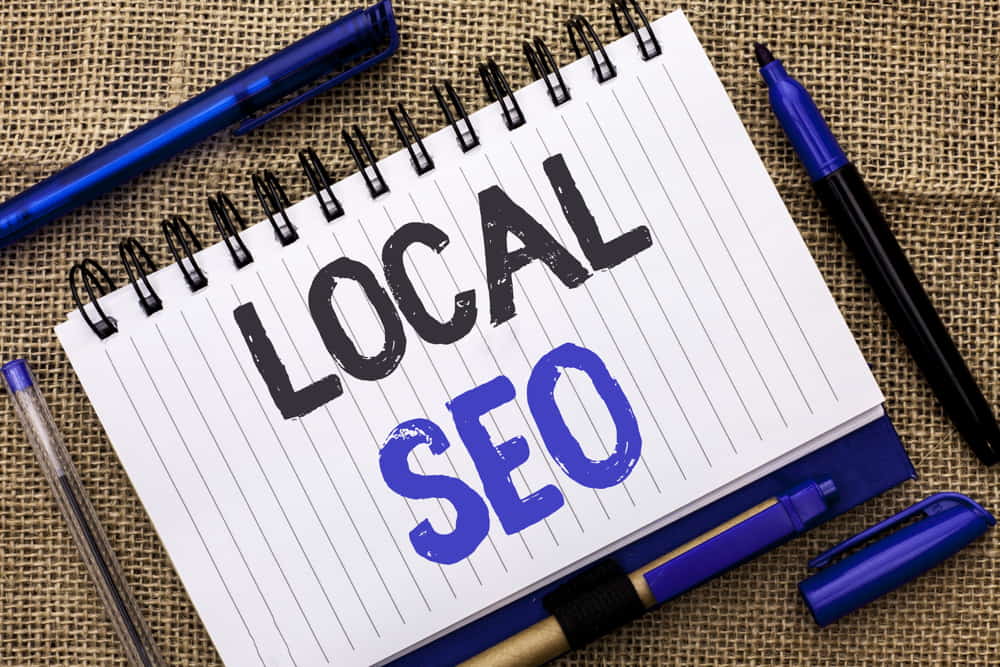 A Few Tidbits to Improving Local SEO for Your Small Business and Why It Matters
A Few Tidbits to Improving Local SEO for Your Small Business
Are you looking for ways to boost searches for your local business on Google? Here is a few small tidbits to improving local SEO for your small business.
Did you know that social media is responsible for more than half of all internet traffic?
Social media and mobile technology have enabled customers to search for businesses right from their smartphones. This has presented a unique opportunity for people to find amazing businesses, but also for many small businesses to be found that might not have been found otherwise.
This is why improving local SEO is so important. Local SEO helps to increase your search engine ranking so that your business can show up on top of the results page which helps you to compete effectively against the big corporations.
Maintain Your Google My Business Profile
The first place to start is with your Google My Business Profile (aka GMB). This is the information that Google will display about your business whenever someone searches for you. This information should be updated regularly so that potential customers can always find you. The more active and responsive you are to updating GMB the better your chances to ranking higher at the top of that first search page which is where the bulk of the traffic will be.
The information displayed here includes your logo, address, and contact information. You can also boost your local SEO by encouraging customers to leave comments, online customer reviews, and ratings. This can help encourage potential customers to contact you. As well you want to regularly add relevant photos and post information about your business, services and/or products. The more involved you are in optimizing and maintaining your GMB profile the better your chances of success.
Adtastic offers a comprehensive and very affordable plan to help you optimize your GMB, get more positive reviews and enhance your local seo presence in the major search engines. Check us out.
Regularly Update Your Website
Your website should be optimized and updated on a regular basis. The content on your website should also be keyword-relevant to help people find your website whenever they search for those specific keywords.
Updating your website regularly also tells Google that your business is active and relevant. At Adtastic we like to say a website is like a river. If it is moving it will remain fresh and active. If it doesn't move it will stagnate and die. The more active websites have the greatest chance of success.
Get High-Quality Links
Some companies will include a blog in their local SEO strategy, as this can help bring more people that are searching for those keywords to the website.  This is another service that Adtastic can offer you. We have professional writers that can create original, seo optimized content that is relevant to your business and will help you rank better and get more traffic. And more importantly perhaps is that the service is very affordable.
Posting blogs to your website can also help you organically add high-quality links to your website. This perfectly describes the relationship between SEO and keywords. These links can help show Google that your website is relevant, increasing your search engine ranking in the process which ultimately brings you more traffic. In addition it helps you to increase your "Domain Authority" which further grows your search engine rankings.
Stay Active on Social Media
There is also a deep relationship between SEO and social media. Due to the popularity and virality of social media, it can be one of the most useful places to attract potential customers and direct them to your website.
Having and maintaining a social media presence is essential, as this will allow more people to find you online. Building links between your social media account and your website can also help improve your website's SEO. If you need help in building and growing your social media presence just give us a call we can help you, it's what we do!
Get Professional Help Improving Local SEO
Improving local SEO can help you increase your search engine ranking so that your business appears more and higher up whenever someone searches for you. Local SEO takes the location of the person searching into account, allowing your business to be found by people nearby.
We've mentioned here in this blog post just a few things you can do to organically improve your local SEO. This ranges from regularly updating your Google My Business Profile to staying active on social media and keeping your website fresh and active.
There are many moving parts to a successful online marketing campaign. If you want help improving your local SEO, first visit this link to get a free report on your business in terms of local seo then feel free to give us a call.