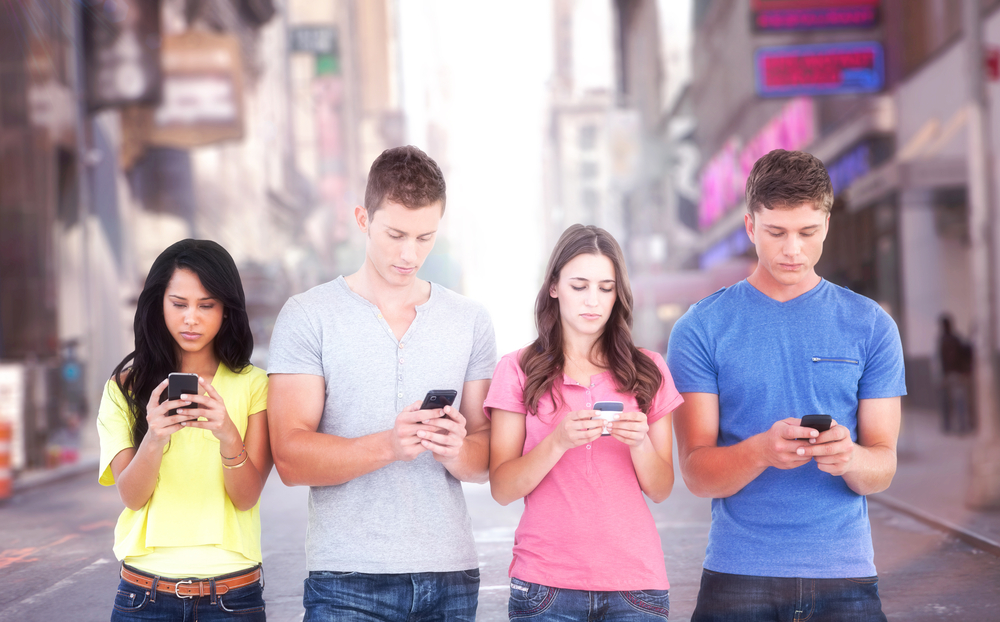 Why every small business should be doing text message marketing (SMS)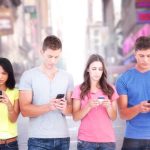 Introduction to Text Messaging
In today's digital age, businesses are becoming increasingly reliant on digital channels to market and promote their products and services. This is why many small business owners are using text messaging as an effective marketing tool to reach their target audiences and communicate with potential customers. According to eMarketer, nearly 1.8 billion consumers use texting every month to communicate with businesses. If you're using text messaging as part of your marketing strategy, then you're in the right place. If you are not using text message marketing, read on and discover why you probably should.
Text Message Marketing: Why It Works
Text message marketing (also known as SMS marketing) is a cost-effective, efficient, and highly profitable marketing strategy that can be used to promote your business and increase your sales revenue. Through text message marketing, you can communicate with your customers and encourage them to engage with your brand on a more personal level. You can also reach customers and potential customers quickly and generate a fast return on your marketing campaigns. But is text message marketing really a good fit for your business? The short answer is yes as text message marketing in some form or another will work effectively for just about any type of business.
Why Small Businesses Should Use Text Messaging
When it comes to small business, it's easy to forget that they're just as important as big businesses in terms of the amount of customers and money they generate. But when it comes to marketing, small businesses are often overlooked, leaving them vulnerable to new competitors and large businesses with large marketing budgets, and unable to tap into the most important customer base – their current and potential customers. Marketing isn't a one-size-fits-all process. Each business is unique and has its own unique challenges. However, one of the most fundamental principles of marketing is that it should be aligned with your business objectives and your goals. By utilizing text message marketing effectively you can maximize your ability to compete with other businesses in your industry in a way that is quick and very affordable regardless of your budget.
Choosing the Right Text Message Marketing Platform
Today, the most popular way for businesses to interact with their customers is via text messaging. By using text messaging as a communication channel, businesses can reach a larger audience and improve their overall brand awareness, encouraging customers to purchase their products and services. Text messaging is an important part of any marketing plan because it allows businesses to send a quick and direct message to their target audience, encouraging them to purchase their products and services. When businesses use text messaging as a form of marketing, they are able to interact with their audience in a direct and personal way. The best text message marketing platform is going to be one that is simple to understand, easy to use, and provides all of the bells and whistles of any other text message marketing platform available today and yet, is the most affordable. This is why we believe that the text message marketing platform we offer at eTextco hits all of the right notes. It is extremely affordable, easy to use, and offers everything you can get from any other SMS platform and at a very low monthly cost (less than $2.00 a day on average).
Getting Started With Text Message Marketing
Text messaging is the perfect channel for small businesses looking to connect with customers and boost sales. However, it can be difficult to get started with text message marketing. With a little guidance, you can build a successful text message marketing strategy and get started today. If you are interested in starting your own text message marketing campaign, we can help you. When you set up an account with a service like ours at eTextco, we can show you how to build an effective text message marketing campaign, and how best to use your robust SMS marketing platform to get the most bang for your buck. Text message marketing is as simple as it sounds but requires you to do the right things and do them enough times. You have to be prepared to create and design an effective campaign and understand what works and what doesn't. But don't worry, we have years of experience in developing effective campaigns and we're here to help you along the way.
Sending Messages to Your Customers
Text messaging is one of the most effective ways to reach out to your customers, especially if your business targets the 18 to 34-year-old demographic. The beauty of text message marketing is it is simple and fast and can be used to get immediate results. Restaurants can use SMS very effectively to pack their restaurant on a slow day. Retailers can use it to quickly sell out on a product. Service businesses can use it to sell a service or introduce new services. These are just a few ways SMS marketing can be used to enhance your business.
About Sending a Text Message to a Prospect
There are a number of factors that make text messaging a powerful communication tool for businesses. One of the most compelling reasons is the ease with which businesses can reach their customers and prospects, as text messages can be sent through mobile devices, laptops, tablets, and desktops, allowing them to connect with customers wherever they are. Text messaging can also be a very effective way of communicating information and offers, and many businesses are now using text messaging as a powerful way of communicating directly with customers as many platforms, including ours, offer two-way texting directly to customers. With the eTextco platform we not only make it simple and easy to send a text message to your customers and potential customers we provide you with a variety of enhancements built in to our platform to help you increase your return. One example is you can send a marketing message directly to your customers from within the control panel of your SMS program on our system or you can even do it right from your own smart phone or tablet without ever having to login to the control panel.
What to Expect When You Start Text Message Marketing
Text message marketing has become a popular and cost-effective way to connect with consumers and generate new leads. By using this medium to advertise special offers, encourage customer loyalty, and reward frequent buyers, businesses can expand their customer base and maximize their ROI. Mobile text message marketing is one of the most cost-effective ways to market to consumers and increase your ROI. When you join us at eTextco we will make certain you learn how to use text message marketing effectively, and discover the best types of offers and discounts to include in your campaign. We'll guide you each step of the way to insure you are getting the most out of your SMS marketing program.
Conclusion: Embracing Text Messaging Marketing
Although it has become one of the most popular forms of communication in recent years, text messaging marketing has been underutilized in many small businesses due to a lack of awareness and familiarity. By embracing text message marketing and making it a part of your marketing program you will have the most affordable and current form of marketing available today. Call us today at 1-866-622-5710 and we can help you get started now.