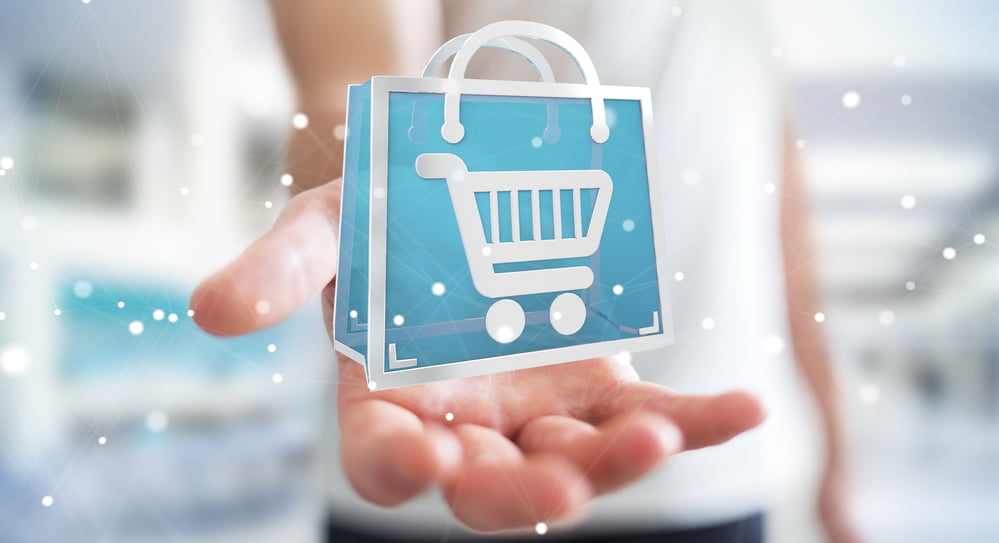 The Art of eCommerce and How to Compete Effectively in Todays Online World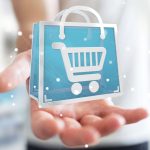 A Brief Introduction to eCommerce and eCommerce Marketing
eCommerce has revolutionized the way we shop and purchase goods and services. It has also become an integral part of our daily lives, with more than $1 trillion spent online in 2022, excluding travel related sales. The rise of eCommerce has enabled retailers to reach a broader range of customers, resulting in greater profits and improved customer service. Online sales technology, fast shipping and online sales strategies have also revolutionized the way we shop and purchase goods and services. It has become an integral part of our daily lives and will only continue to grow. eCommerce has become one of the most popular online activities, transforming the shopping experience from a physical one to an online one.
The Importance of Understanding the Digital Marketplace
From the development of mobile apps and responsive web design to the adoption of online marketplaces and easy to use eCommerce platforms and sophisticated selling channels, the digital landscape is evolving at a rapid pace. Understanding this online landscape, as well as the best practices to optimize your eCommerce business, will ensure a successful online shopping experience for your customer and a successful return on investment for your business. The biggest reason a digital marketplace is successful is its convenience to the customer. Thusly, the more convenient you can be the greater your chance of success. For an excellent infographic on understanding the digital marketplace visit THIS.
Understanding the Competitive Environment and Conversion Growth Strategies
The global marketplace is a complex, ever-evolving arena. It's vital for businesses to adapt to the latest trends and technologies, while also leveraging the opportunities that these innovations provide. By taking a data-driven approach to identifying competitive advantages and developing strategies that differentiate your business from the competition, you can stay ahead of the curve and help your business to drive profitable growth. It is important to analyze and understand your competitive environment and build your strategy around ways and methods that will enable you to compete most effectively against your competitors. As well, comprehensive data analytics are critical to this as data analytics assists you in both understanding your competition and your online traffic. Data analytics are essential to unlocking valuable information and making smart, strategic decisions about your online strategy. Without data analytics it's like "the blind leading the blind" to coin a phrase. With proper usage of data analytics and testing your marketing across various channels including split-testing of your presentations you can effectively control and grow your online conversions and, in effect, have a two-way mirror into your operations. Fortunately there are excellent and even free data analytics programs such as Google Analytics to make the task a little easier.
Choosing the Right Online Platform
Ecommerce is a complex business that demands an advanced understanding of various technological, operational, and marketing strategies. In order to maximize the effectiveness of online platforms, it is critical to choose a platform that can offer you a competitive edge as well as the robust security required in todays online world, without breaking the bank or bogging you down with technology. Although there are many online eCommerce platforms, most of them require constant attention and updates to maintain security which take away from the time you should be using running your business. Having worked with the majority of eCommerce platforms this is why we generally only recommend a handful of them. Presently Shopify is the online eCommerce platform we are most vested in and highly recommend to our customers because of its professionalism, look and feel to the customer, ease of use and robust security. (We are a Shopify Partner for this reason).
Establishing a Marketing Plan is Important to Success
The world of eCommerce has become increasingly competitive, requiring merchants to implement effective strategies to stay afloat in the ever-changing landscape. By establishing a marketing plan for your online business, you can create a guideline and goalposts towards an eCommerce business that is both profitable and sustainable. At Adtastic we take a holistic approach to business development, ensuring that our clients receive the best value for their money. Our work includes all aspects of the business, from strategy to implementation and ongoing management, including SEO, social media and email marketing. Towards this end we can assist you in developing an online marketing plan that will best meet your needs and help you into the future. An important thing to remember is to be adaptive and be willing to adjust. No plan is ever perfect but should be more of a guideline to work from. Strive for perfection, or as we like to say "your grasp needs to exceed your reach" but understand that adjustments will usually be necessary to the overall plan and no plan should be set in cement.
Selecting the Right Products and Services Is Important
In this ever-changing marketplace, companies must be aware of the competitive pressures they face and be able to adapt quickly to changing market conditions. Ecommerce allows companies to engage in a wide range of business activities, ranging from selling a product to delivering services to customers. The key to an effective ecommerce solution is to understand what your business does best and what your customer needs and focus on that. Better to specialize in one thing than to try to be everything to everyone. Ecommerce certainly allows you to offer products or services, but it is also important to understand how the customer can benefit from the use of your products or services and develop your unique selling proposition around that. You need to know what makes you unique, and the importance of your brand identity, but you also need to understand how your products and services relate to the overall needs of the customer and how you can make yourself the most convenient to them. Having a unique selling proposition will also help to set you apart from your competitors.
About Building a Website
In order to stand out in the competitive landscape of eCommerce, you must create a unique online experience that reflects the brand and the company's values. A well-designed website can help your business gain a competitive advantage in the marketplace and ensure that customers have a positive experience when browsing your site. And don't forget that the more convenient the process of using your website is to the end user, the better your chances of success.  So many times we have visited websites that are difficult to navigate, have technical issues, scary checkout processes and are just plain bad it makes you wonder how they even survive. As a small business, you don't need to go for a huge website but simply concentrate on what sets you apart. Keep it simple and keep it clean. We recommend you select a solution that suits your needs and your budget. This is one of the reasons we recommend Shopify. There are many affordable, easy-to-use, customizable website design solutions to choose from in their platform that can help you to get up to speed quickly and easily and you can build a custom eCommerce solution quickly and easily that works well for you and for your customer.
Creating an Email Marketing Strategy
Online sales are skyrocketing as consumers continue to embrace the convenience and accessibility of online shopping. However, this has also led to a rise in the number of online retailers, resulting in a fierce battle for consumer attention and market share. it is important to have a robust email marketing strategy to help you capitalize on your eCommerce traffic. This is another area we excel at in assisting our eCommerce customers. After more than 20 years in business we've learned what works best and what doesn't work at all when it comes to email marketing. For some good reading you can find a ton of excellent online resources for email marketing such as this one from Mailcharts  and one of the latest posts on email marketing from Shopify
If you've been thinking of having an online eCommerce strategy, we hope this article helps you move forward. If you would like more information or are ready to get your business into the online arena more effectively please contact us at Adtastic.