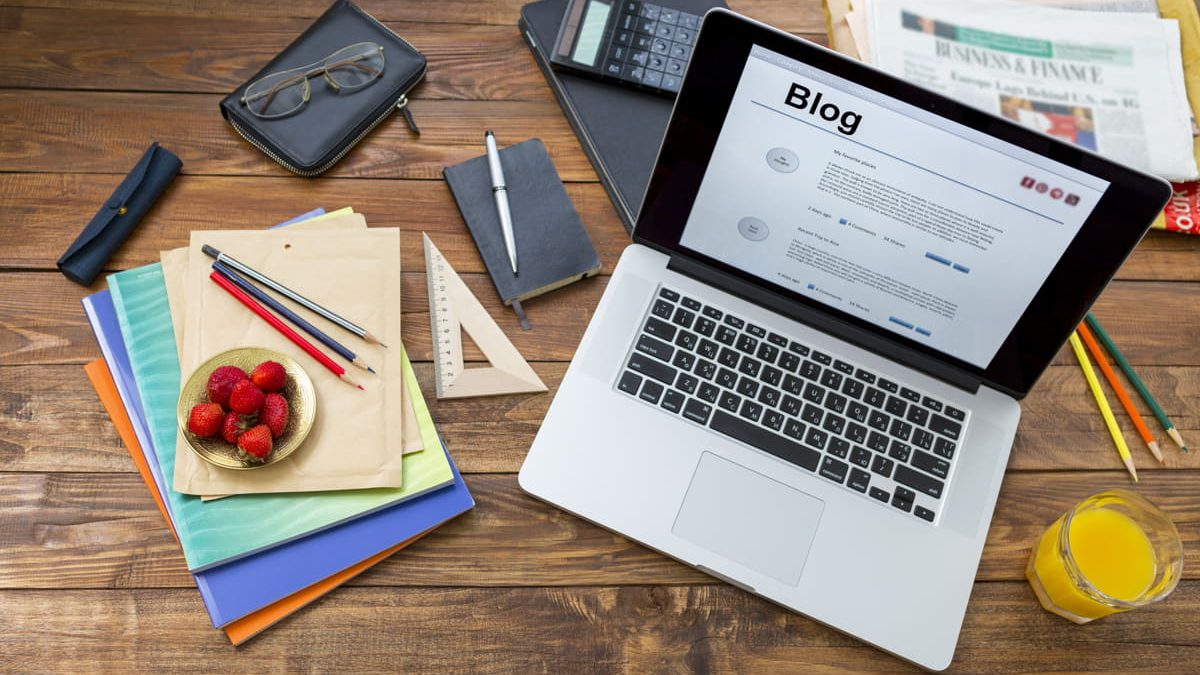 Mastering the Art of Content Marketing: An In-Depth Look at Blogging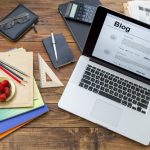 Mastering the Art of Content Marketing: An In-Depth Look at Blogging, Lead Generation and making the most of the blogging experience
Why content marketing and blogging?
One of the most effective ways to implement a content marketing strategy is through blogging. Blogging allows you to share your expertise and insights on a variety of topics that are relevant to your target audience. By creating high-quality content that is informative and engaging, you can attract new visitors to your website and convert them into leads. With content marketing by blogging you can collect leads by, for example, offering a bonus to your visitors to sign up and receive a company newsletter and then market your products or services to the signups with email marketing. With the help of the subsequent email marketing, you can then can easily send targeted and personalized messages to customers, which helps them to stay updated with your latest products and services.
Blogging has become a popular means of generating traffic to websites and attracting leads, especially for businesses. With the growing popularity of blogging, there has been a corresponding increase in the number of blog-based lead generation tools. The most popular of these is probably Leadfeeder. Although many of these tools offer similar functionality, the most notable difference between them is the quality of the leads generated by each of the tools.
In addition to driving traffic and generating leads, blogging can also help you improve your search engine ranking. When you create blog posts that are optimized for search engines, you can increase the visibility of your website in search results. This can lead to more visitors to your site, which can further increase your lead generation and sales as well as your Brand awareness.
Some tips and techniques to optimize your blog:
Choose the right keywords. When you're writing a blog post, it's important to choose the right keywords that people are likely to search for. You can use a keyword research tool like the free Wordstream tool to help you find the right keywords.
Use your keywords throughout your blog post. Once you've chosen your keywords, you need to use them throughout your blog post. You can use your keywords in your title, your meta description, your headers, and throughout your body text. However, use them wisely and naturally like in a conversation. Otherwise you could be penalized by search engines for "keyword stuffing."
Write high-quality content. The most important thing you can do to optimize your blog is to write high-quality content. This means writing content that is informative, engaging, and well-written.
Promote your blog. Once you've written a great blog post, you need to promote it so that people can find it. You can promote your blog on social media, in email newsletters, and on other websites.
Even more tips and techniques to optimize your blog for SEO (Search Engine Optimization):
Use images and videos. Images and videos can help to break up your text and make your blog posts more visually appealing. They can also help to improve your SEO by giving search engines more information about your content.
Create internal links. Internal links are links from one page on your website to another page on your website. Internal links can help to improve your SEO by helping search engines to crawl and index your website.
Optimize your website speed. A fast website is a good website. A fast website is also an SEO-friendly website. Google rewards websites that load quickly but also it is important for your visitors user experience.
Keep your blog up-to-date. The more often you update your blog, the more likely people are to visit it. And the more people visit your blog, the more likely it is that your blog will rank well in search engines.
Mastering the art of content marketing boiled down to this:
Understand your audience. The first step to creating successful content is to understand your target audience. Who are they? What are their needs and interests? What kind of content do they find valuable? Once you understand your audience, you can tailor your content to meet their needs.
Create high-quality content. The key to successful content marketing is to create high-quality content that is informative, engaging, and relevant to your target audience. Your content should be well-written, error-free, and visually appealing. It should also be original and offer something new and valuable to your audience.
Promote your content. Once you've created high-quality content, you need to promote it so that people can find it. You can promote your content through social media, email marketing, and paid advertising. You can also submit your content to relevant websites and directories.
Measure your results. It's important to track the results of your content marketing efforts so that you can see what's working and what's not. You can use Google Analytics to track website traffic, social media engagement, and lead generation. By tracking your results, you can fine-tune your content marketing strategy and improve your results over time.Be consistent. The key to success is to publish new content on a regular basis. This will help you build a following and keep your audience engaged.
Be yourself. Your blog is a reflection of your personality and expertise. Don't try to be someone you're not.  Just be yourself and let your passion for your topic shine through.
Be helpful. Your goal should be to provide your readers with valuable information that they can use. Don't just write about yourself or your products or services. Write about topics that your readers are interested in and that will help them solve problems or achieve their goals.
Be social. Share your blog posts on social media and engage with your readers. This will help you build relationships with your audience and promote your blog to a wider audience
By following these tips, you can make the most of your blogging experience and use it to reach your target audience, build relationships, and grow your business.
Blogging is a powerful tool that can help you achieve your marketing goals. By following these tips, you can master the art of content marketing and use blogging to attract new customers, generate leads, and grow your business.
In addition to blogging, there are a number of other content marketing strategies that you can use to reach your target audience. These include:
Creating infographics
Producing videos
Writing e-books
Hosting webinars
Attending industry events
Guest blogging
Social media marketing
By using a variety of content marketing strategies, you can reach a wider audience and create a more comprehensive content marketing campaign.
Conclusion: Mastering the Art of Content Marketing
By publishing quality content regularly and engaging with your audience through social media and blogging, you will establish yourself as an expert in your field and attract new clients and customers. As your blogging efforts generate interest in your business, you will be able to track the progress of your content marketing campaign to determine if it is working and if there are any changes that need to be made. Content marketing doesn't take a lot of time, but the time it saves can be huge. For instance, you may not have time to write an entire blog post. Rather than spending a day researching, writing and editing, you can simply take a few pictures of your product and write a short post on the topic. In addition to saving you time, content marketing can also save you money. Although many businesses choose to hire content writers such as the service we provide at Adtastic where we provide clients with industry relevant and well optimized blogs for a fee using our professional writing services, a large part of your content can also be created by yourself. The additional time you save by using content writing services in addition to your own blogging, not only enhances your blog but is money you can then use for marketing.
Blogging is also a powerful tool for business-to-consumer marketing, as it provides a convenient platform for companies to communicate with prospective and current customers. Blogging is one of the most affordable ways to promote your business, and it's also a low-commitment marketing activity. The great thing about blogging is that you can write about topics that interest you and that your audience will be interested in. For instance, you can write about your industry and the latest news or trends in your field, or you can write about personal topics such as family life, pets, or hobbies. In addition to building a large online presence, blogging is a highly effective way to build trust with your target audience. For instance, if you're a dentist and you blog about tooth health, you can let your audience know that you care about their dental health. People will trust you more as a result. By tying the blogging into your social media you now have a recipe for success.
Blogging is an effective strategy for lead generation, as it provides businesses with an opportunity to connect with their target audience and build trust. Through blogging, individuals can build their brand, generate qualified leads, and grow their customer base, all while creating engaging content. As a webmaster or business owner, you are naturally concerned about the number of clicks and visitors to your site. You must realize that search engines are only one way of reaching potential clients. You must be aware that your business does not stop with a website. In order to reach the widest market possible, you should post and promote your business on as many web sites and blogs as possible, including your own. There are many different ways to get more traffic to your site, and the best way to see a traffic increase is to have relevant and useful content and then use your social channels and search engine optimization to promote that content. Blogging and Social media marketing in this way is one of the most cost-effective ways of gaining new customers and business. With platforms like Facebook, Instagram, Twitter and LinkedIn, you can have an endless supply of people who want to hear what you have to say and having a forward facing blog with well written content to point them to is the best method to deliver that message.