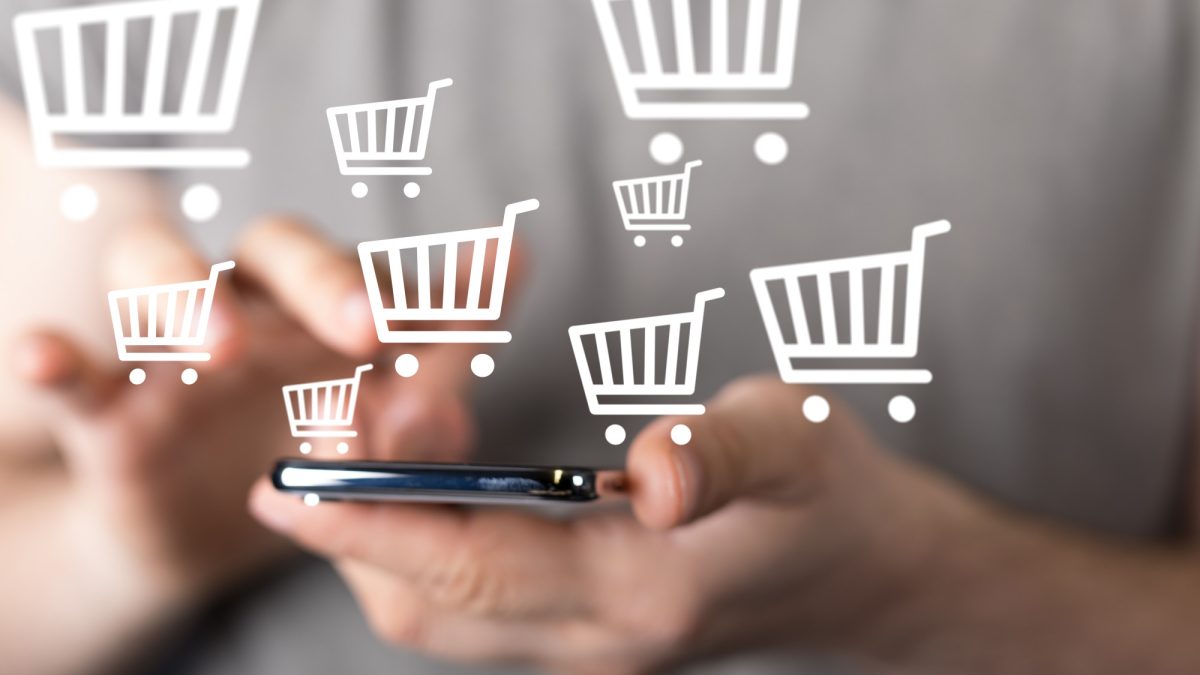 Tips on Creating an Effective eCommerce Marketing Strategy
Tips to Create an Effective eCommerce Marketing Strategy
When starting an eCommerce site, it is helpful to have a marketing strategy. This guide provides some tips to create an effective eCommerce marketing strategy.
By 2040, up to 95 percent of all shopping will take place through e-commerce. Creating an e-commerce marketing strategy now will help your business stand out from others later on.
Around 51 percent of Americans prefer shopping online to shopping in person. After all, it's easier to shop from your own home than it is to visit a physical store. With Covid-19 there is even more incentive for people to shop online.
The internet is the future. The more integrated the internet gets into our lives, the more you'll need a strong marketing strategy to drive e-commerce sales.
Here are some e-commerce marketing tips that'll help you create a cohesive strategy:
Know Your Audience
Research is what all great e-commerce marketing strategies have in common, so research your audience thoroughly. Studying their demographics and buying habits gives you insight into who you're targeting.
Knowing your audience also gives you information for designing your business's website. Website marketing works better if you build your website with a specific audience in mind. A simple, user-friendly website helps increase sales online.
This next tip will significantly improve your website marketing efforts:
SEO
SEO stands for search engine optimization. It refers to any tactic used to increase a website's ranking in SERPs (search engine results pages). The most prized ranking is the first spot on the first page of Google.
Keywords are critical to SEO because they help crawlers find and index your website accordingly. Knowing how to search for keywords will also distinguish your website from others, including those of your competition.
Speaking of content:
Content Marketing
Content marketing is one of the best e-commerce tips out there. Publishing content on a branded blog makes your business look more professional and helps drive sales. It also gives your website more credibility and authority, which reflects well upon your business.
Create content with valuable keywords so crawlers find and rank it ASAP. It's easier to rank higher by using long-tail keywords (keywords with three or more words) than more popular keywords. Long-tail keywords are more specific, so ranking in the SERPs is less competitive.
Be sure to write about your products and services as well as how to use them.
Social Media
Knowing how to grow an e-commerce site means knowing how to use social media to your advantage. Social media marketing is super effective because it lets you advertise your products/services to an interested audience. The more followers you gain, the bigger that audience gets.
Hashtags help users find your posts in the wild. Think of hashtags as the keywords of social media. Only use around 3 hashtags, as more than that turns off consumers.
Each online business finds success with different platforms. Many thrive on Instagram because it's driven by visuals, but others do better on Facebook or Twitter. Either way, it doesn't hurt to have multiple social media channels for marketing purposes!
Your Business Will Thrive With the Right e-Commerce Marketing Strategy
Over 91 percent of businesses use content marketing. Unique, high-quality content will improve your e-commerce marketing strategy more than anything else.
Around 80 percent of people prefer to learn about a business through custom content. Blogging gives your audience a deeper look into your brand, but it'll only work if you have a strong SEO strategy.
Start winning at e-commerce—check out our search engine marketing services. It'll help to increase your sales through the roof.</p