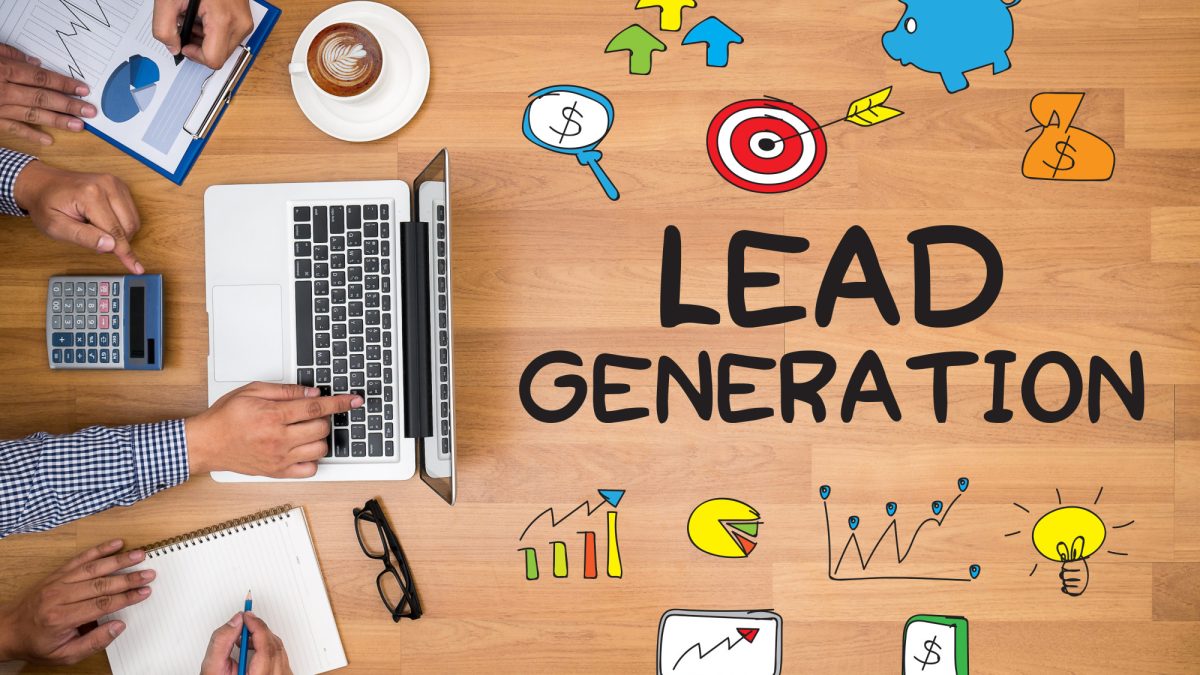 Taking Your Business to the Next Level: 5 Effective Lead Generation Strategies (That Work!)
Taking Your Business to the Next Level: 5 Effective Lead Generation Strategies (That Work!)
5 Effective Lead Generation Strategies
Generating leads is essential for the growth of any business. Build a plan that works with ideas from these 5 effective lead generation strategies.
Did you know that by 2023, the US is set to have 3 billion citizens shopping online?
If you were ever in doubt that online was a hot spot for retail, that should be confirmation enough that it is! But, with a lot of shoppers also comes a lot of retailers.
This leads us to the age-old question of how you get customers to shop with you instead of a competitor? Well, online, it all starts with lead generation strategies, and these form the backbone of your whole marketing campaign.
To find out more, here are our tips to improve your lead generation game.
What Is Lead Generation?
Lead generation is basically the process of gathering people into your sales funnel. A lead is anyone who's shown an interest in your brand. Lead generation is getting them to continue engaging with you and – hopefully – leading them down the funnel towards a nice fat sale.
1. Create a Ton of Opt-In Opportunities
When it comes to the best lead generation strategies, the first is creating a whole bunch of opt-in opportunities. These can include:
Free reports
Worksheets
PDFs of blog posts
Recipes
Resource sheets
Make your opt-in options pop up on the relevant page, insisting that your audience decides on whether they want what you're offering or not. This will make it a whole lot harder to say no!
2. Never Stop Testing
Just because someone else has discovered how to generate more leads for their brand doesn't mean it'll work for you. When you have a tactic in place, test, test, and then test some more! Make sure you're trying a range of different methods and find which one gets the best results for you.
3. Create Gated Content
If you want to get a bunch of customer data, use gated content. This is when content like blog posts or landing pages are blocked until the user fills in a form. Once they've done this, you have information like their email address that you can use to keep marketing to them, helping you lead them through the sales funnel.
4. Provide Something of Real Value for Free
Consumers absolutely love free stuff – they can't get enough of it! If you're looking to generate more leads, both for B2C and B2B lead generation, and up your conversions, offer a free tool or trial that users will really value. Make sure it's easy to access and unique to your brand.
5. Take advantage of Remarketing
Remarketing lets you effectively tag people who've visited your site so that you can market to them elsewhere on the web. If they've been looking at your products and left your webpage, you can help pull them back with a targeted Facebook ad, a Google PPC ad or an email. With shopping cart abandonment rate at around 77% across devices, pulling your browsers back in is incredibly important!
Start Testing Your Lead Generation Strategies
Lead generation strategies are essential to business growth and standing out from your competitors. If you think you could use a helping hand in your online strategy, be sure to learn more about Adtastic and give us a call for a free consult. We have over 20 years experience helping our customers grow their online business.